I WANT TO LEARN ABOUT OVSS LECET:
The Laborers-Employers Cooperation and Education Trust (LECET) brings the
Laborers' International Union of North America (LIUNA) and its signatory contractors
together to address issues of importance to both.
OVSS LECET works to identify new and emerging regional markets and position LIUNA and its signatory contractors to capitalize on those opportunities. OVSS LECET is committed to increasing the productivity of our members through continued labor-management cooperation, training and education.
OVSS LECET is governed by a board of Labor and Management Trustees and is one of the 38 affiliates of National LECET throughout the United States and Canada, all of which deliver services to LIUNA and signatory contractors at the national, regional, district council and local union levels.
OTHER AFFILIATES
Southeast District Laborers Council



Glenn Farner

, Business Manager
401 Commerce Street, Suite 5300, Nashville, TN 37219

Ohio LECET
Bethany Billi, 

 Executive Director



152 Dorchester Sq

Westerville, Ohio 43081
Kentucky Laborers' District Council
Mark Isaacs, President/Business Manager
1994 Bypass S, Lawrenceburg, KY 40342
Kentucky LECET
Robert Akin , Director

1994 Bypass S, Lawrenceburg, KY 40342
Our Trustees
LECET is governed by a board of Labor and Management Trustees that embodies the partnerships necessary to get the job done in today's construction market. The Trustees bring a wealth of experience and knowledge that has proven invaluable in steering LECET's operations in a way that provides joint benefits for LIUNA, its members, and its signatory contractors.
LABOR TRUSTEES
Robert E. Richardson
LIUNA Ohio Valley & Southern States Regional Office
Vice President & Regional Manager
Mark Isaacs
Kentucky Laborers District Council
President/Business Manager
Glenn Farner
Southeast Laborers' District Council
Business Manager
Dan Hoffman
DAH Enterprises
President & CEO
Preston Taylor
Union Contractors and Subcontractors Association, Inc.
Executive Vice President

What We Do
LECET provides powerful resources to expand market opportunities for LIUNA and signatory contractors.
We develop innovative programs and services to support LIUNA and signatory contractors.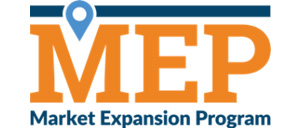 LECET's proprietary custom project tracking program, MEP is designed to search for and track construction projects. This innovative program is available as an online program and a mobile app in iOS and Android formats.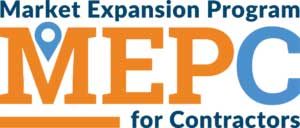 The Market Expansion Program for Contractors is a unique project lead service, specifically for LIUNA signatory contractors. It allows users to tailor leads to their business requirements.
LECET utilizes other resources to provide actionable research to expand market opportunities. IIR provides comprehensive market intelligence to the industrial, maintenance and energy industries. DNBi provides thorough financial and historical information on companies.

WE FOLLOW ISSUES OF IMPORTANCE TO LABOR AND MANAGEMENT.